组委会成员
加入组委会
---
University: Blekinge Institute of technology
Country/Region:Sweden
Reporting Conference: ICEMEE 2nd 2015
Topic: Handy Wheel Chair to help Disability People Get into the Car
组委会成员
委员会信息
Dr.Houssem Eddine Nouri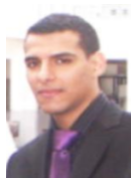 Daizhong Su is Professor of Design Engineering with responsibilities of coordinating research in product design subject area
Country/Region:Tunisia
University/Department:Université de Tunis
Brief introduction of research:
I'm Houssem Eddine Nouri a Dr. in informatics applied in management at Institut Supérieur de Gestion de Tunis, University of Tunis, Tunisia. I published many research Conference Papers (ICCAT, ICEIS, GECCO, KES, CSOC, ICAART and MDAI) and Journal Articles (Procedia Computer Science, Computers & Industrial Engineering, Applied Intelligence, Transactions on Computational Collective Intelligence and Journal of Industrial Engineering International) in the fields of optimization, flexible manufacturing systems, scheduling, transport, metaheuristics and multiagent systems. Also, I participated as a reviewer in the international conferences: SETIT 2016, KES 2017, ICSP 2017, IWAACE 2017, AMEIT 2017 and AICCSA 2017; and the international journals : Journal of Soft Computing, Annals of Operations Research, Journal European Journal of Industrial Engineering and Journal of Intelligent Systems.

AEIC学术交流中心 版权所有
邮箱: contact@keoaeic.org 制作单位:AEIC学术交流中心 快递查询接口
Copyright©2009-2018 All rights reserved 粤ICP备16087321号-1