组委会成员
加入组委会
---
University: Blekinge Institute of technology
Country/Region:Sweden
Reporting Conference: ICEMEE 2nd 2015
Topic: Handy Wheel Chair to help Disability People Get into the Car
组委会成员
委员会信息
Dr.Yuanfei Han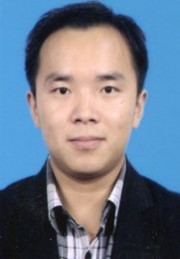 Daizhong Su is Professor of Design Engineering with responsibilities of coordinating research in product design subject area
Country/Region:China
University/Department:Shanghai Jiao Tong University, School of Materials Science and Engineering
Brief introduction of research:
Dr. Yuanfei Han is a professional researcher at Materials Science and Engineering. Now is a master supervisor in Shanghai Jiao Tong University (SJTU). He received his Ph. D in Materials Processing, Northwestern Polytechnical University (NPU), Xi' an, China, in 2013 and worked as a visiting scholar at Monash University, Australia. After that, he joined the State Key Lab of Metal Matrix Composites (SJTU) and has been working as postdoc research fellow for two years. Currently, his research interests are focus on advanced processing technology for nonferrous alloys, especially on titanium alloys and titanium matrix composites, aiming to gain a better understanding of these materials and to explore their potential applications in engineering. He is also interested in the additive manufacturing process of titanium alloys. Dr Han won a New Academic Researcher Award for Doctoral Candidates (2011), Chinese Government Outstanding Financed Students Abroad Award (2012), Materials Research Society outstanding Graduate Student Award (2013), Provincial excellent doctoral dissertation (2017) and Chen Xing Scholar (2017).
AEIC学术交流中心 版权所有
邮箱: contact@keoaeic.org 制作单位:AEIC学术交流中心 快递查询接口
Copyright©2009-2018 All rights reserved 粤ICP备16087321号-1