组委会成员
加入组委会
---
University: Blekinge Institute of technology
Country/Region:Sweden
Reporting Conference: ICEMEE 2nd 2015
Topic: Handy Wheel Chair to help Disability People Get into the Car
组委会成员
委员会信息
A.Prof.Yishi Su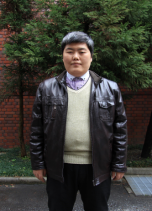 Daizhong Su is Professor of Design Engineering with responsibilities of coordinating research in product design subject area
Country/Region:China
University/Department:Shanghai Jiao Tong University
Brief introduction of research:
Dr. Su Yishi from Department of Materials Science and Engineering,Shanghai Jiao Tong University,China
Dr. Su Yishi completed his PhD at the University of Technology of Troyes, France and his postdoctoral research at the Shanghai Jiao Tong University. Currently, he is assistant Professor of Shanghai Jiao Tong University and the member of Japan Institute of Metals. He has chaired and participated the National Natural Science Young Foundation, the National Basic Research Program and Shanghai Materials Genome Program of China. He has published more than 30 peer-reviewed papers in Mater. Sci. Eng. A, Compos. Struct. J. Compos. Mater, J. Alloy Compd, Nano Lett., and other journals. His current research interests are focused in Metal Matrix Composites and Materials Genome Computation. He has independently developed a Python-based structural modeling program that can not only create the structural models of complex reinforced particles such as: CNT, Graphene and SiCp, but also reproduce the composite structures similar to those of actual particle reinforced MMCs.
AEIC学术交流中心 版权所有
邮箱: contact@keoaeic.org 制作单位:AEIC学术交流中心 快递查询接口
Copyright©2009-2018 All rights reserved 粤ICP备16087321号-1