组委会成员
加入组委会
---
University: Blekinge Institute of technology
Country/Region:Sweden
Reporting Conference: ICEMEE 2nd 2015
Topic: Handy Wheel Chair to help Disability People Get into the Car
组委会成员
委员会信息
A.Prof.Ahmed Metwalli Anter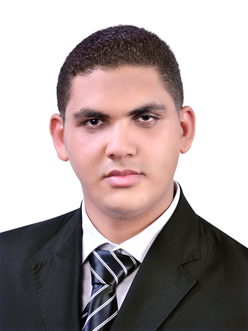 Daizhong Su is Professor of Design Engineering with responsibilities of coordinating research in product design subject area
Country/Region:Egypt
University/Department:BeniSuef University – Faculty of Computer Science and Informatics - Computer Science Dep.
Brief introduction of research:
Anter holds his master degree of Computer Science from faculty of informatics, Mansoura University. His master was in "Content-Based Mammogram Image Retrieval". Anter holds his Ph.D. degree from the same faculty and he is working in "Automatic Computer Aided Diagnosis System for tumors in CT Liver Images". Anter has over than 20 scientific publications in high quality journals and international conferences and book chapters. Reviewer for various prestigious international journals and conferences. Also, one of the founding members of the Scientific Research Group in Egypt (SRGE).
These are some of my publications in this link:
https://scholar.google.com.eg/citations?user=fOgQj54AAAAJ&hl=en
And reviewer in these Journals and Conferences:
-Journal of Applied Soft Computing, Elsevier
-Journal of Mathematical Problems in Engineering, Hindawi Publishing Corporation.
-Int. Conf. on Advanced Machine Learning Technologies and Applications, (AMLTA), Egypt, Springer.
-Int. joint Conf. on Neural Networks (IJCNN), Vancouver, Canada, IEEE.
-Int. Conf. on Advanced Intelligent Systems and Informatics (AISI), Benisuef, Egypt, Springer.
-Int. Conf. on Intelligent Data Analysis and Applications (ECC2015), Ostrava, Czech Republic, Springer.

AEIC学术交流中心 版权所有
邮箱: contact@keoaeic.org 制作单位:AEIC学术交流中心 快递查询接口
Copyright©2009-2018 All rights reserved 粤ICP备16087321号-1