组委会成员
委员会信息
Dr.Peng Zhang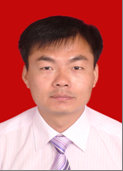 Country/Region:China
University:Zhengzhou University
Brief introduction of research:
Dr. Peng Zhang received his B. Eng and M. Eng from Zhengzhou University, Zhengzhou, China and his Ph.D from Dalian Univereity of Technology, Dalian, China. He is currently an Associate Professor of School of Water Conservancy and Environment Engineering, Zhengzhou University. His research interests include fiber and nano-particles reinforced high performance concrete and cementitious composites. He has authored/coauthored more than 80 technical papers and three Chinese books. As the principal investigator, he has hosted more than 15 research projects, which were sponsored by National Natural Sciences Foundation of China, Chinese Postdoctoral Science Special Foundation, Chinese Postdoctoral Science Foundation, Program for Science & Technology Innovation Talents in Universities of Henan Province of China, and so on. He has won three prizes of Ministry Science & Technology Awards and 15 other Science & Technology Awards.

AEIC学术交流中心 版权所有
邮箱: contact@keoaeic.org 制作单位:AEIC学术交流中心 快递查询接口
Copyright©2009-2018 All rights reserved 粤ICP备16087321号-1