组委会成员
委员会信息
Prof.Mingming Zheng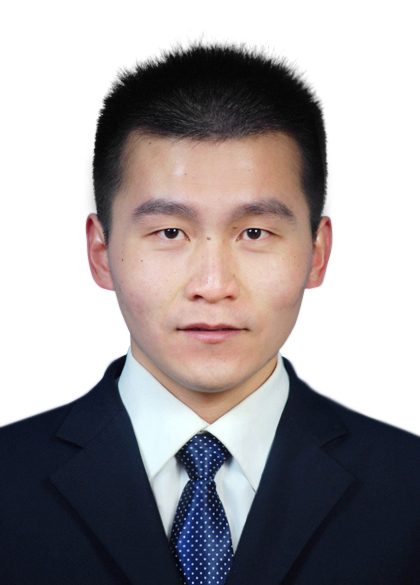 Country/Region:China
University:Central South UniversitySciences
Brief introduction of research:
Education
09/2011 – 06/2016,Ph.D., Geological Engineering, China University of Geosciences, Wuhan(CUG)
09/2007 – 06/2011,B.Eng., Geological Engineering, CUG
Positions Held
09/2016 – present, Assistant Professor, School of Geosciences and Info-Physics, Central South University
05/2015 – 05/2016,Research Scholar, Department of Engineering & Technology, Texas A&M University-Commerce
Research Interests
Natural gas hydrate drilling; Shale gas drilling; Completion and cementing engineering
Research Experiences
08/2013 – 05/2015,Physical properties response of hydrate bearing sediments near wellbore during
drilling fluid invasion
09/2011 – 06/2013,In-situ hydrate bearing sediment skeleton simulation by artificial core samples
05/2015 – 05/2016,Study of soil pressure and deformation of pipes installed by the open-cut method
and trenchless technology
06/2016 –present ,Hydration heat of cement and micro fracture mechanism
Publications
1.Tianle Liu, Guosheng Jiang, Ping Zhang, et al. A new low-cost drilling fluid for drilling in natural gas hydrate-bearing sediments[J]. Journal of Natural Gas Science and Engineering, 2016, 33: 934-941. (Corresponding)
2.Mingming Zheng, Guosheng Jiang, Tianle Liu, et al. The effect of drilling fluid performances on downhole rock surface at low temperatures[J]. Journal of Earth Science, 2016, 27(5): 856-863.
3.Mingming Zheng, Qian Sun, Guosheng Jiang, et al. Artificial cores technology of simulating In-Situ hydrate bearing sediment[J]. Electronic Journal of Geotechnical Engineering, 2014, 19(Z7): 19029-19043.
Mingming Zheng, Guosheng Jiang, Fulong Ning, et al. Experimental study on artificial core samples of simulating hydrate bearing sediment skeleton in permafrost[J]. Natural Gas Geoscience, 2014, 25(7): 1120-1126.

AEIC学术交流中心 版权所有
邮箱: contact@keoaeic.org 制作单位:AEIC学术交流中心 快递查询接口
Copyright©2009-2018 All rights reserved 粤ICP备16087321号-1