组委会成员
加入组委会
---
University: Blekinge Institute of technology
Country/Region:Sweden
Reporting Conference: ICEMEE 2nd 2015
Topic: Handy Wheel Chair to help Disability People Get into the Car
组委会成员
委员会信息
Prof.Álvaro Rocha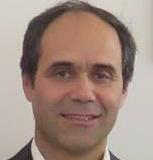 Daizhong Su is Professor of Design Engineering with responsibilities of coordinating research in product design subject area
Country/Region:Portugal
University/Department:University of Coimbra, Department of Informatics Engineering
Brief introduction of research:
Álvaro Manuel Reis da Rocha holds Habilitation in Information Systems and Technologies, PhD in Engineering and Management of Information Systems, MSc in Information Management, and Bachelor in Computer Science. He is Professor of Information Systems and Software Engineering at University of Coimbra and an invited Professor at University of Santiago de Compostela. He is a researcher at CISUC (Centre for Informatics and Systems of the University of Coimbra) and a collaborator researcher at LIACC (Laboratory of Artificial Intelligence and Computer Science of the University of Porto) and at CINTESIS (Center for Research in Health Technologies and Information Systems). He is President of AISTI (Iberian Association for Information Systems and Technologies), Chair of IEEE Portugal Section Systems, Man, and Cybernetics Society Chapter, and Vice-President of ADI-PME (Association for the Development and Innovation in the Small and Medium Enterprises). He is also the Editor-in-Chief of JISEM (Journal of Information Systems Engineering & Management) and the Editor-in-Chief of RISTI (Iberian Journal of Information Systems and Technologies). And he is Vice-Chair of Experts in Horizon 2020 of European Commission, Expert in the Italian Ministry of Education, University and Research, and General Chair of WorldCIST (World Conference on Information Systems and Technologies).

AEIC学术交流中心 版权所有
邮箱: contact@keoaeic.org 制作单位:AEIC学术交流中心 快递查询接口
Copyright©2009-2018 All rights reserved 粤ICP备16087321号-1