组委会成员
加入组委会
---
University: Blekinge Institute of technology
Country/Region:Sweden
Reporting Conference: ICEMEE 2nd 2015
Topic: Handy Wheel Chair to help Disability People Get into the Car
组委会成员
委员会信息
Dr.Xinrui Feng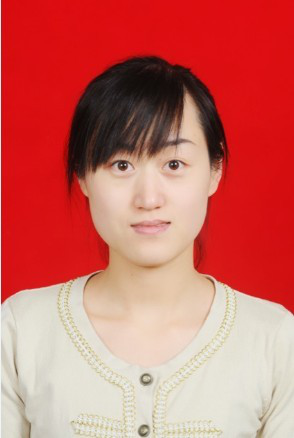 Daizhong Su is Professor of Design Engineering with responsibilities of coordinating research in product design subject area
Country/Region:China
University/Departmen:Hainan University
Brief introduction of research:
Education:
Ph.D.in civil engineering, Chongqing university, 2014
B.E. in civil engineering, Shenyang jianzhu university, 2009
Publications:
[1] Feng Xinrui, Jiang Shaojie, Hu Wei, Chen Yun, Spectral analysis on the Decolorization of Dyeing Wastewater by PAC-PDMDAAC Hybrid Flocculant, Spectroscopy and Spectral Analysis, 2016,36(6):1859-1863
[2] X. R. Feng, S J Jiang, X. E. Li, P. Xiang, G. S. Sheng. Flocculation performance and shearing capacity study on Al30 morphology in polyhydroxy aluminum, Asian Journal of Chemistry, 2013, 25(17): 9875-9878.
[3] Xinrui Feng, Shaojie Jiang, Yunxiao Liu. Feasibility Research on Fermenting Sludge into Garden Nutritional Soil by using Aerobic-anaerobic Alternative Method. Advanced Materials Research Vols. 781-784 (2013) p:2205-2210
[4] Feng Xinrui,Jiang ShaojieLi Xiao-en. Preparation of PAC-PDMDAAC hybrid flocculant by response surface methodology and its characterization, CIESC Journal, 2014, 65(2): 731-736
[5] Feng Xinrui,Jiang shaojie, Li Xiao-en. Synthesis and characterization of PAC-PDMDAAC organic-inorganic hybrid flocculant,Polymer Materials Science & engineering,2014, 3: 1-5
[6] 发明专利:一种无机-有机共价型杂化絮凝剂及其制备方法;专利号:ZL201510224618.0
[7] 发明专利: 一种有机-无机杂化絮凝剂及其制备方法;专利号:ZL201310326604.0

AEIC学术交流中心 版权所有
邮箱: contact@keoaeic.org 制作单位:AEIC学术交流中心 快递查询接口
Copyright©2009-2018 All rights reserved 粤ICP备16087321号-1