组委会成员
加入组委会
---
University: Blekinge Institute of technology
Country/Region:Sweden
Reporting Conference: ICEMEE 2nd 2015
Topic: Handy Wheel Chair to help Disability People Get into the Car
组委会成员
委员会信息
Dr.Mohamad Hafiz Mamat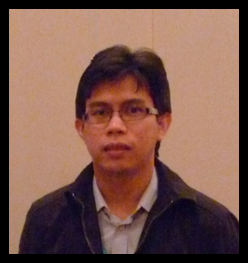 Daizhong Su is Professor of Design Engineering with responsibilities of coordinating research in product design subject area
Country/Region:Malaysia
University/Departmen:NANO-ElecTronic Centre (NET), Faculty of Electrical Engineering
Brief introduction of research:
Dr. Mohamad Hafiz Mamat is a senior lecturer in the Centre for Electronics Engineering Studies (CEES) at the Faculty of Electrical Engineering, Universiti Teknologi MARA (UiTM). He also serves as a Head of NANO-ElecTronic (NET) Research Group at the faculty. Previously, he was an engineer at Perodua Manufacturing Sdn Bhd in Rawang. He received B. Eng. (Electrical & Electronic and Information Engineering) from Nagoya University in 2005, and M. Eng. in Nanoelectronics from UiTM in 2010. He then obtained his Ph.D. in Nanoelectronics from UiTM in 2013. His research interests lie in the areas of nanoelectronics and nanotechnology, ranging from theory to design to implementation. He has published more than 200 research papers in international peer-reviewed journals and proceedings. He is also the editor of 4 books and the author of 8 book chapters. He received several recognitions, including the UiTM's The Most Promising Academician Award 2015, Malaysian Solid State Science and Technology Society (MASS) 2014 Award (Young Scientist Award), The Most Promising Academician of the Faculty Award 2014/2015, Young Researcher of the Faculty Award 2014/2015, The Most Indexed Publication of the Faculty Award 2014/2015, Royal Chancellor`s Excellence Doctoral Award 2013, and Excellent Research Award 2013. He had won more than 30 awards, both at national and international levels, including the Gold Award at the International Invention and Innovation Expo (ITEX) 2017, the Best Award and Gold Award at the Malaysia Technology Expo (MTE) 2014 and the Grand Award, Diamond Award, and the Gold Award at the Invention, Innovation, and Design Expo (IIDEX) 2015.

AEIC学术交流中心 版权所有
邮箱: contact@keoaeic.org 制作单位:AEIC学术交流中心 快递查询接口
Copyright©2009-2018 All rights reserved 粤ICP备16087321号-1