组委会成员
委员会信息
Prof. Baiping Xu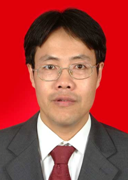 Country/Region:China
University: Guangdong Industry Polytechnic
Brief introduction of research:
1995.07—2006.04 An associate professor in South China University of Technology, Teaching and
researching on heat transfer enhancement, new theory and method for polymer processing. Entropy evaluation of heat transfer process.
2003.07—2005.12 Post doctor research,Guangdong Kelon Electrical Holdings Company LTD. , Numerical
simulation of heat transfer enhancement of fin configurations in air conditioners.
2014.03—2015.03 Visiting Professor, Wisconsin Institute for Discovery of University of Wisconsin-Madison,
Chaotic mixing in extrusion and Mulcell process.
2006.04—Present Professor and Director of Advanced Research Center for Polymer Processing Engineering
of Guangdong Province, Technology Development Center for Polymer Processing Engineering of Guangdong Colleges and Universities, Guangdong Industry Polytechnic, Teaching and studying on chaotic extrusion by non-twin multi-screws, preparation of functional polymer materials and componds.

AEIC学术交流中心 版权所有
邮箱: contact@keoaeic.org 制作单位:AEIC学术交流中心 快递查询接口
Copyright©2009-2018 All rights reserved 粤ICP备16087321号-1