Welcome to ICFTIC2019
The 2019 International Conference on Frontiers Technology of Information and Computer(ICFTIC 2019)will be held on September 20-22, 2019 in Dalian, China. ICFTIC 2019 is to bring together innovative academics and trialindus experts in the field of Information and Computer to a common forum. The primary goal of the conference is to promote research and developmental activities in Information and Computer and another goal is to promote scientific information interchange between researchers, developers, engineers, students, and practitioners working all around the world. The conference will be held every year to make it an ideal platform for people to share views and experiences in Information and Computer and related areas.
Publication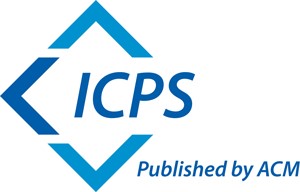 1.All accepted full papers of ICFTIC 2019 will be published by ACM ICPS (ACM International Conference Proceeding Series). ACM ICPS will submit the proceedings to EI Compendex, Scopus, ACM Digital Library for indexing.
所有的投稿都必须经过2-3位组委会专家审稿,经过严格的审稿之后,最终所有录用的论文将被 ACM ICPS出版(以论文集的形式),见刊后由期刊社提交至EI, Scopus, ACM Digital Library检索。
*会议论文投稿不得少于4页,投稿邮箱为ICFTIC@163.com
* EI Template Download:
ACM_template.doc
---
2. Selected 10 papers will be recommended for publication in SCI journal. 推荐10篇优秀论文到SCI期刊,录满截止,欢迎投稿!
期刊1 (IF约1.8):基于数据背景下的图像和视频处理领域
期刊2 (IF约0.8):A:计算机科学理论,方法和工具; B:计算机和通信网络和系统; C:计算智能,机器学习和数据分析; D:计算机系统和网络的安全性
期刊3 (IF约0.5):计算机技术应用于材料、结构工程;物联网;数据(大数据、数据管理和储存);无线通讯技术;人工智能相关主题
期刊4(IF约1.5):成像和成像系统相关主题。期刊名称:International Journal of Imaging Systems and Technology
*SCI投稿论文不得少于10页,投稿邮箱为service@keoaeic.org ,并备注"SCI-ICFTIC"
* SCI Template Download:
SCI期刊论文中英模板.rar
*All submissions must not be less than 10 pages in length,and papers should be submitted to ICFTIC@163.com , and noted SCI.
本会议是AEIC学术交流中心系列会议,均已在科学网和中国知网发布。更多AEIC学术交流中心系列会议,请打开AEIC官网。如需AEIC期刊服务和编译服务,请点击(click)。
Submission Guide
1.The submitted papers must not be under consideration elsewhere.




3.Please submit the full paper(word+pdf) and Paper Submission Form to ICFTIC@163.com

可选用邮件投稿的方式,把论文初稿(word+pdf)和作者登记表发送到 ICFTIC@163.com

4.Please submit the full paper, if presentation and publication are both needed.

5.Please submit the abstract only, if you just want to make presentations.

6.Should you have any questions, please contact us at ICFTIC@163.com