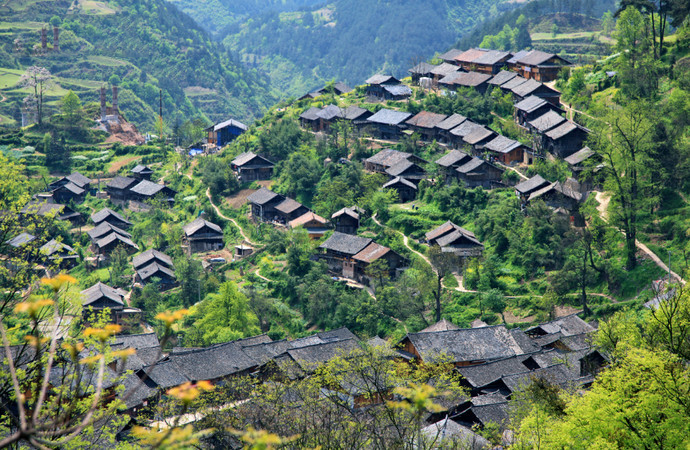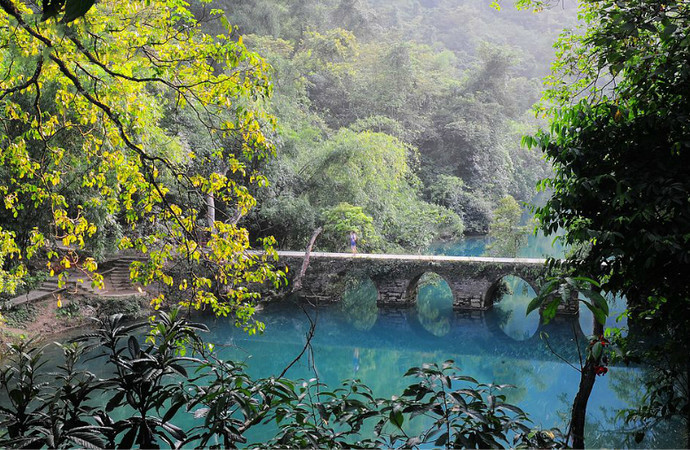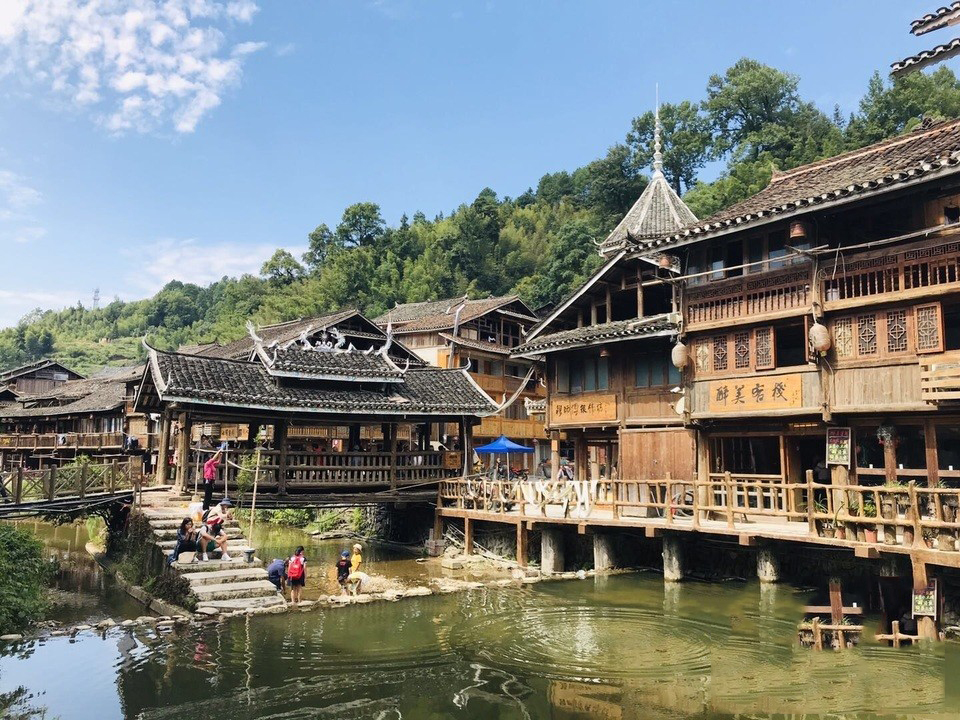 Guizhou (贵州; formerly romanised as Kweichow), is a province of the People's Republic of China located in the southwestern part of the country. Its capital city is Guiyang. Guizhou is a relatively poor and economically undeveloped province, but rich in natural, cultural and environmental resources. Demographically it is one of China's most diverse provinces. Minority groups such as the Miao/Hmongand Yao account for more than 37% of the population.
The area was first organized as an administrative region of a Chinese empire under the Tang, when it was named Juzhou (矩州), pronounced Kjú-jyuw in the Middle Chinese of the period. During the Mongolian Yuan dynasty, the character 矩 (ju, "carpenter's square") was changed to the more refined 貴(gui, "precious or expensive"). The region formally became a province in 1413, with an eponymous capital then also called "Guizhou" but now known as Guiyang. Another single-character abbreviation is Qian (黔).
Guizhou is a mountainous province, although its higher altitudes are in the west and centre. It lies at the eastern end of the Yungui Plateau. At 2,900 m (9,514 ft) meters above sea level, Jiucaiping is Guizhou's highest point.
Guizhou has a humid subtropical climate. There are few seasonal changes. Its annual average temperature is roughly 10 to 20 °C, with January temperatures ranging from 1 to 10 °C and July temperatures ranging from 17 to 28 °C.
Like in China's other southwest provinces, rural areas of Guizhou suffered severe drought during spring 2010. One of China's poorest provinces, Guizhou is experiencing serious environmental problems, such as desertification and persistent water shortages. On 3–5 April 2010, China's Premier Wen Jiabao went on a three-day inspection tour in the southwest drought-affected province of Guizhou, where he met villagers and called on agricultural scientists to develop drought-resistant technologies for the area.