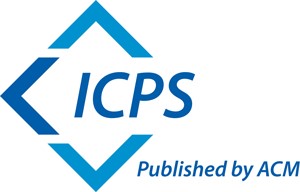 1.All accepted full papers of IWAACE 2019 will be published by ACM ICPS (ACM International Conference Proceeding Series). ACM ICPS will submit the proceedings to EI Compendex, Scopus, ACM Digital Library for indexing..

所有的投稿都必须经过2-3位组委会专家审稿,经过严格的审稿之后,最终所有录用的论文将被 ACM ICPS出版(以论文集的形式),见刊后由期刊社提交至EI, Scopus, ACM Digital Library检索。
IWAACE2017:EI检索记录
IWAACE2018:EI检索记录
论文模板下载:
ACM_template.doc
2. Selected 10 papers will be recommended for publication in SCI journal. 推荐10篇优秀论文到SCI期刊,录满截止,欢迎投稿!
计算机综合类

IF:0.5左右

【重点推荐】

数理科学主题

Algebra Universalis (ISSN: 0002-5240), IF= 0.625

ACTA PHYSICA SINICA (ISSN: 1000-3290), IF= 0.624

工程主题

Engineering Failure Analysis (ISSN: 1350-6307), IF=1.676


Engineering (ISSN: 2095-8099)
更多SCI期刊更新中…
* Template Download:
SCI期刊论文中英模板.rar
*All submissions must not be less than 10 pages in length,and papers should be submitted to iwaace@yeah.net, and noted SCI.
本会议是AEIC学术交流资讯中心系列会议,均已在科学网和中国知网发布。更多AEIC学术交流资讯中心系列会议,请打开AEIC官网。如需AEIC期刊服务和编译服务,请点击(click)。