Home / Latest News/最新消息
Welcome Prof.Yongli LI from Northeastern Univeristy to be committee member!
日期:2017-12-06 点击量: 109次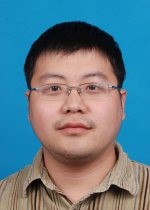 Prof.Yongli LI
Department of Information Management and Decision Science,
School of Business Administration, Northeastern Univeristy
Research Area:
Decision Sciences, Social Networks, Pricing, Social Learning, Sharing Economy
Research Experience:
Yongli Li, born in 1985, received the B.S. degree in Finance from Fudan University in 2009, M.S. degree in System Engineering from Beijing Institute Information and Control in 2012, and Ph.D. degree in Management Science and Engineering in Harbin Institute of Technology in 2015. He is currently an associate professor at the department of information management and decision science in Northeastern University. His research interests include decision science, social network analysis, dynamic network evolution, social learning and so on. He has published more than 50 papers in academic journals such as European Journal of Operational Research, Information Processing & Management, IEEE SMC: Systems, Journal of Informetrics, Management Decision, Knowledge-based Systems, Journal of the Association for Information Science and Technology, etc. He is also the peer referee for National Natural Science Foundation of China and more than 30 international and domestic academic journals. Until now, he has hosted two projects supported by National Natural Science Foundation of China and two projects supported by China Postdoctoral Science Foundation.